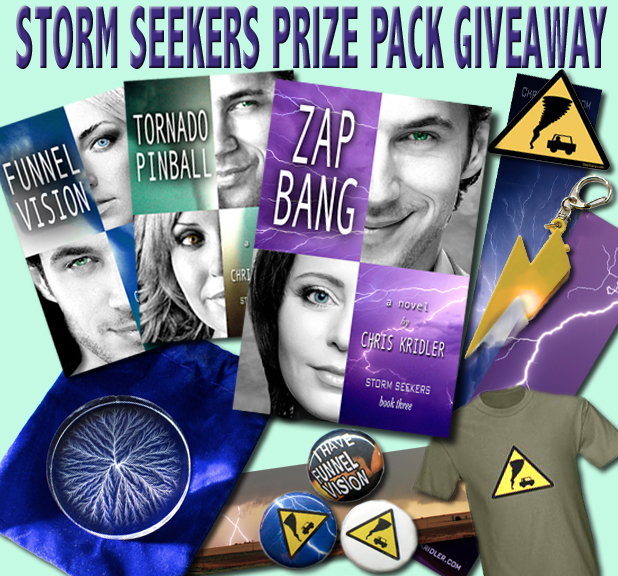 Zap Bang, the third novel in the Storm Seekers trilogy of storm-chasing adventures by Chris Kridler, will be published Sept. 16, and to celebrate, Sky Diary Productions is offering a giveaway! The goodies include:
Signed copies of the paperbacks of FUNNEL VISION, TORNADO PINBALL and ZAP BANG
Matching bookmarks
Captured lightning disc – a 2″ Lichtenberg figure created inside a piece of clear acrylic by a 5-million-volt particle accelerator! (with velvet bag)
Three 1″ Storm chaser/Funnel Vision pins
Flashing/thundering lightning bolt keychain
Storm chaser T-shirt from the Sky Diary Storm Stuff Store (choice of colors)
Storm chaser decal
The captured lightning is completely cool, and you'll read about it in Zap Bang. The giveaway ends on Sept. 22, so get in your entries now!