SKY DIARY HOME | CHASE REPORTS | STORM GALLERIES | CHASE DATA | STORM VIDEOS | SHOP || CHRIS KRIDLER HOME
Welcome to the all-new Sky Diary Storm Stuff Store! Find gifts, stickers, books, art photography prints, and T-shirts for storm chasers and weather geeks here. Find products from multiple high-quality vendors sporting Sky Diary's weather- and storm-related designs.
Beautiful art prints of skies and storms
Check out photography of tornadoes, lightning, supercells and more and buy beautiful art prints from Florida, Tornado Alley and beyond.
Caution Tornado! Storm Chasers stickers, gifts and more apparel
Caution Tornado! Storm Chasers T-shirts in multiple colors
"Going where the wind takes me" tornado T-shirts, stickers and more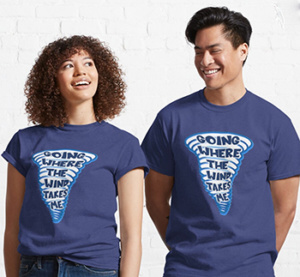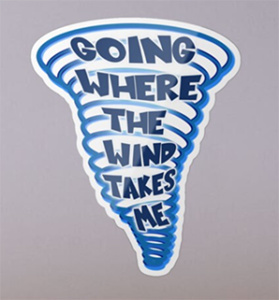 T-shirts in multiple colors and styles, stickers and more! Shop now at Redbubble
Weather Weenie T-shirts in multiple colors
Weather Weenie gifts, stickers and more apparel
The horizontal version – stickers and mugs
Dazzling blue lightning leggings
Other fun blue lightning stuff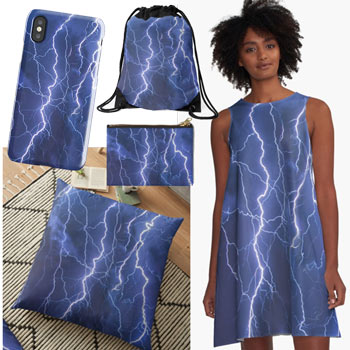 apparel, gifts and more at Redbubble
Dazzling blue lightning home decor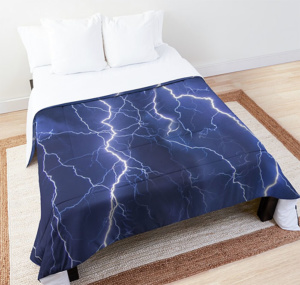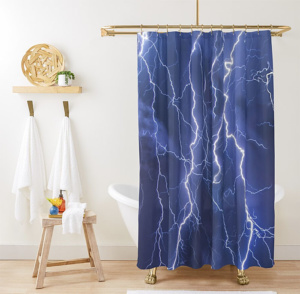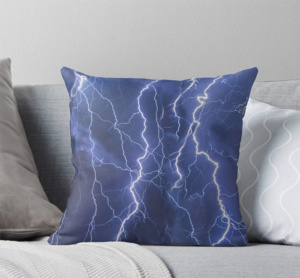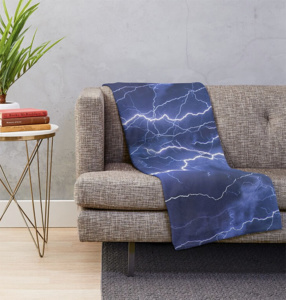 see more at Redbubble
Gray Sky lightning leggings
Travel mugs
I don't brake for tornadoes but I yield to flying cows stickers
In various sizes, from notebook eye candy to bumper stickers.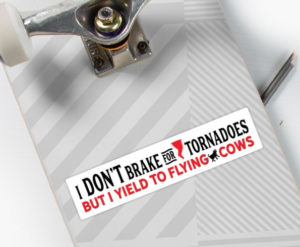 Darwin's cat
When evolution takes another step, you get Darwin's cat. Available on apparel and stickers.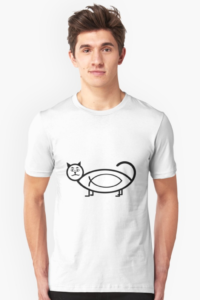 Shop now at Redbubble
Tiki cocktails tropical aloha fun
On apparel and other products.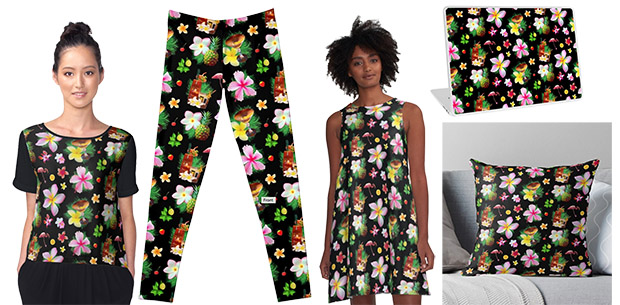 Leggings
A-line dress
Chiffon top
Device cases and all the things
The Storm Seekers Series:
Storm-chasing adventure novels by Chris Kridler
Learn more on the Books page or go straight to your favorite bookstore: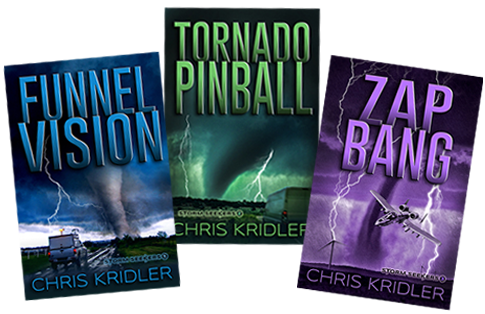 Get each novel separately in ebook or paperback . . .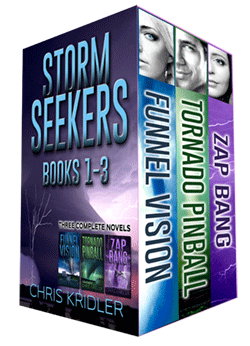 Or buy the digital boxed set
Designs and content copyright (c)2022 by Chris Kridler, ChrisKridler.com