Sand sculptors battle the clock and the weather to mount a dazzling exhibition in documentary 'Hourglass'
Screened at the 2012 MELBOURNE INDEPENDENT FILMMAKERS FESTIVAL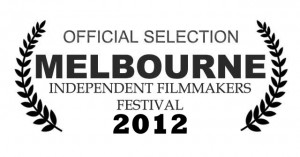 In Chris Kridler's short documentary "Hourglass," sand sculptors battle the weather and the clock to produce the Art of Sand festival, all for a fleeting but dazzling art that is destroyed within days of its creation.
With time-lapse sequences, documentary footage and interviews with the organizers and artists, "Hourglass" takes a fast-paced look at the effort and inspiration that go into building sand sculptures – and the eye-popping moments it takes to tear them down. The 22-minute film is directed and narrated by Florida filmmaker Chris Kridler.
Ads help pay for the hosting and maintenance of this site. Thank you for visiting!