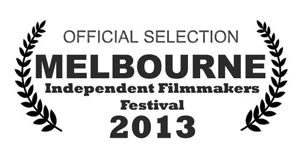 'The Chase: A Silly Storm Safari' tells the story of a storm chase with droll stop-motion animation and toys
WINNER, BEST ANIMATION, 2013 MELBOURNE INDEPENDENT FILMMAKERS FESTIVAL
"The Chase" contains some 1400 still frames with short bursts of live video as it tells the story of a storm chase using toy cars, windup toys and cottonball clouds.
The "set" was created on our pool table with maps and a green screen. I shot the images using a tripod and also a tabletop dolly, following a rough storyboard outline. And a piece of music by Kevin MacLeod set off the action perfectly.
This film won the best animation award at the 2013 Melbourne Independent Filmmakers Festival in Melbourne, Florida.




---
Ads help pay for the hosting and maintenance of this site. Thank you for visiting!