May 15, Alethea Kontis and I started the day in Shamrock, Texas, with a visit to the Route 66 landmark U Drop Inn, which we'd photographed the night before. And I learned that Elvis ate there once!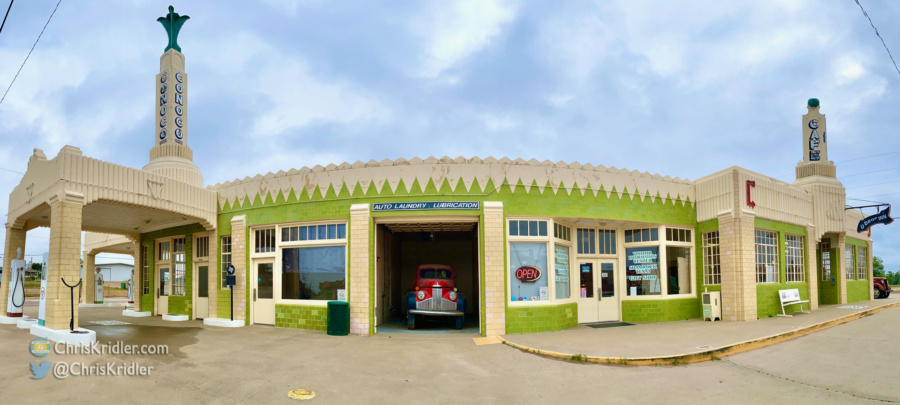 We headed north and west from there, aiming for the western Oklahoma panhandle, with the idea that we could go north into Colorado or catch a storm right there … even though there are precious few roads.
After we hung around Boise City, Oklahoma, in the panhandle for much of the afternoon, storms started to form on the high ground from New Mexico up to Colorado. We could see moisture advecting into our area and storms began to form here, too, in loose clusters. We popped north of the border into Colorado as the lightning began to heat up, photographing hail and rain shafts and the occasional bolt.
Soon enough, we dropped back south into Oklahoma and stayed ahead of the barely moving storms, capturing the structure and lightning. Especially appealing for photography are all the derelict structures in this area, evoking the hard times of the Dust Bowl. They're so appealing, storm chasers were parked in front of most of them, but we got a few atmospheric photos anyway.
Roll over the images to see a caption, or click on one to start a slide show of larger photos.