Lumen5 DEMONSTRATIONS
ONLINE VIDEO EDITING OPTIONS
BOOK TRAILERS BY VARIOUS AUTHORS
For the presentation "Book Trailers on a Budget";
all trailers owned by the authors; embedded via YouTube
GIANT BUDGET
Reminiscent of movie trailers: Actors, special effects, amazing sets
"Abraham Lincoln: Vampire Hunter"

"Wake" by Amanda Hocking

ANIMATION
Animated videos START at $3000/minute for sophisticated animation. Allow a minimum of five weeks to complete the video. Sometimes you can license animation pieces from stock sites for much less and put them together. Or you can take still images and "animate" them with simple motion in a video editing program.
"Everless" by Sara Holland (great digital graphics, music, pro voiceover)

"A Tale Dark and Grimm" by Adam Gidwitz (enchanting original animation)

MEDIUM BUDGET
These probably cost several hundred dollars for a professional to make, but you can do something similar with the right software.
"Origin" by Dan Brown (readily available video and still clips,edited with nice filters, titles and music)

"The Tuscan Child" by Rhys Bowen (minor animation effects, stills and motion titles)

"The Hazel Wood" by Melissa Albert (motion/effects applied to one image; with words and music, a beautiful trailer)

LOW BUDGET
"Skagboys" by Irvine Welsh (shots of a marionette with big type – short praise and names that evoke related book by this author, "Trainspotting")

"Pattern of Deceit" by Leigh Duncan (made with Lumen5 – a mix of free and uploaded images)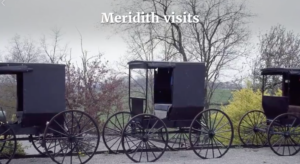 Click to see it on Facebook
Kindle Worlds books by Jennifer Perkins (made with free online editor; "take me away" theme)

"Bohemia Heat" by Lucy Lakestone (a couple of paid clips and music mixed with free clips; edited on Final Cut Pro)